Good afternoon Saskatoon! It's 22°C and sunny in this fine, fine city on a day that truly began when the sun peeped its shiny yellow face over the horizon at at 4:45 a.m., and will hum along pleasantly until 9:27 for nearly 16 hours and 42 minutes of daylight. Let's see what's up with stuff!
1. BRAD TROST CONSERVATIVE LEADERSHIP CAMPAIGN FINED $50,000 Someone gave the National Firearms Association the Trost campaign's copy of the party membership list. Trost's campaign manager Joseph Ben-Ami says it's all a big frame-up.
2. GRIM ANNIVERSARY It's been one year since the Pulse Nightclub massacre in Orlando. Forty-nine people plus the asshole were killed and 58 were injured.
3. CANADA PAYS THE MOST FOR COMMON PRESCRIPTION DRUGS Don't like it? Vote for political parties that promise to fix it, and if they get elected and don't, complain to your MP then vote for different political parties that don't leave their slobber on drug company's genitals. We live in a democracy and we have the ability and moral right to demand good consumer protection rules.
4. SASK PARTY SLAMMED FOR USING PRIVATE E-MAIL Weird. I can't think of any reason politicians wouldn't want to use their work e-mail. I mean, how likely is it they have something to hide?
5. THERE'S NO DIRECT BUS SERVICE BETWEEN SASKATOON AND CALGARY? That's just all kinds of fucked up.
6. GOODBYE, PEACOCKS The Forestry Farm Zoo has sent the popular birds away to zoos that will be better able to care for them.
7. AMERICA BAILS AGAIN To no one's surprise, the United States won't join the other six G7 countries in a symbolic pledge of support for the Paris climate accord.
8. STUPID TRAVEL BAN BLOCKED AGAIN Good. Trump is a malicious bigot.
9. TRUMP GETS SUED AGAIN Maryland and the District Of Columbia are suing the president for violating the Constitution, because he hasn't given up control of his businesses.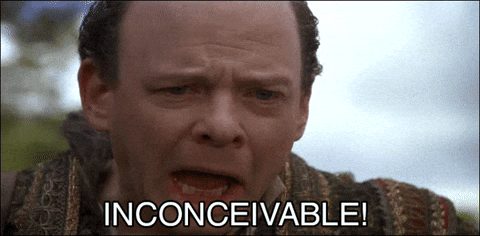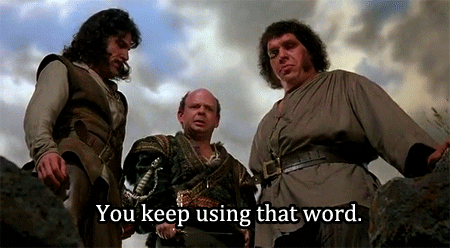 10. EMPATHY FOR US DEVILS An awful lot of progressives — including one of my heroes, Thomas Frank — argue that liberals need to spend more time listening to the concerns of Trump voters. Here's an excellent rebuttal to all that the hand-wringing that by Kathe Pollitt in The Nation:
Who is telling the Tea Partiers and Trump voters to empathize with the rest of us? Why is it all one way? Hochschild's subjects have plenty of demeaning preconceptions about liberals and blue-staters—that distant land of hippies, feminazis, and freeloaders of all kinds. Nor do they seem to have much interest in climbing the empathy wall, given that they voted for a racist misogynist who wants to throw 11 million people out of the country and ban people from our shores on the basis of religion (as he keeps admitting on Twitter, even as his administration argues in court that Islam has nothing to do with it). Furthermore, they are the ones who won, despite having almost 3 million fewer votes. Thanks to the founding fathers, red-staters have outsize power in both the Senate and the Electoral College, and with great power comes great responsibility. So shouldn't they be trying to figure out the strange polyglot population they now dominate from their strongholds in the South and Midwest?
I love the idea of empathy being a two-way street. Read Pollitt's whole brilliant article here.
11. PITTSBURGH REPEATS Man that's a good team. I guess I can live with them crushing my beloved Blue Jackets in the first round, especially since Regina's Chris Kunitz is on that squad. Here's a nice story about my sentimental pick for playoff MVP, Marc-Andre Fleury, here's a tribute to Nashville's lovably plucky team, and here's the best victory song ever. Let's send it out to everyone, because hey, we're all champions.